OPTOKON a.s. was founded in 1991 in Jihlava and has since become an important player in the optical technology market. The company specializes in the production and supply of optical communication solutions for the military, industrial and telecommunications markets. Today, OPTOKON is a leading global manufacturer and supplier of high-quality active and passive fiber optic components, offering a complete portfolio of products and solutions for optical networks, including optical cables, connectors, switches, multiplexers, demultiplexers, optical detectors and many other products. Fully proven integrated data networks, FTTx and tactical military solutions are our core business areas. Our components and developments can be found in applications in enterprises, institutions and armed forces around the world. The company also provides customized solutions for customer needs.
In addition to manufacturing and selling optical products, OPTOKON also provides services such as consulting, design, installation and maintenance of optical networks. The company has extensive experience in designing and supplying optical networks for various customers around the world.
In recent years, OPTOKON has also been focusing on the research and development of new technologies in the field of optical communications. The company collaborates with research institutes and universities to develop new products and solutions that help customers achieve higher performance and efficiency in their optical networks.
OPTOKON is an ISO 9001 and EMS ISO 14 001 certified company.
In May 2020, OPTOKON signed the Cisco Solution Technology Integrator Agreement, which means that the company has the right to "design" Cisco products and software into OPTOKON solutions. OPTOKON is also a selected Cisco Certified Partner with Express Specialization.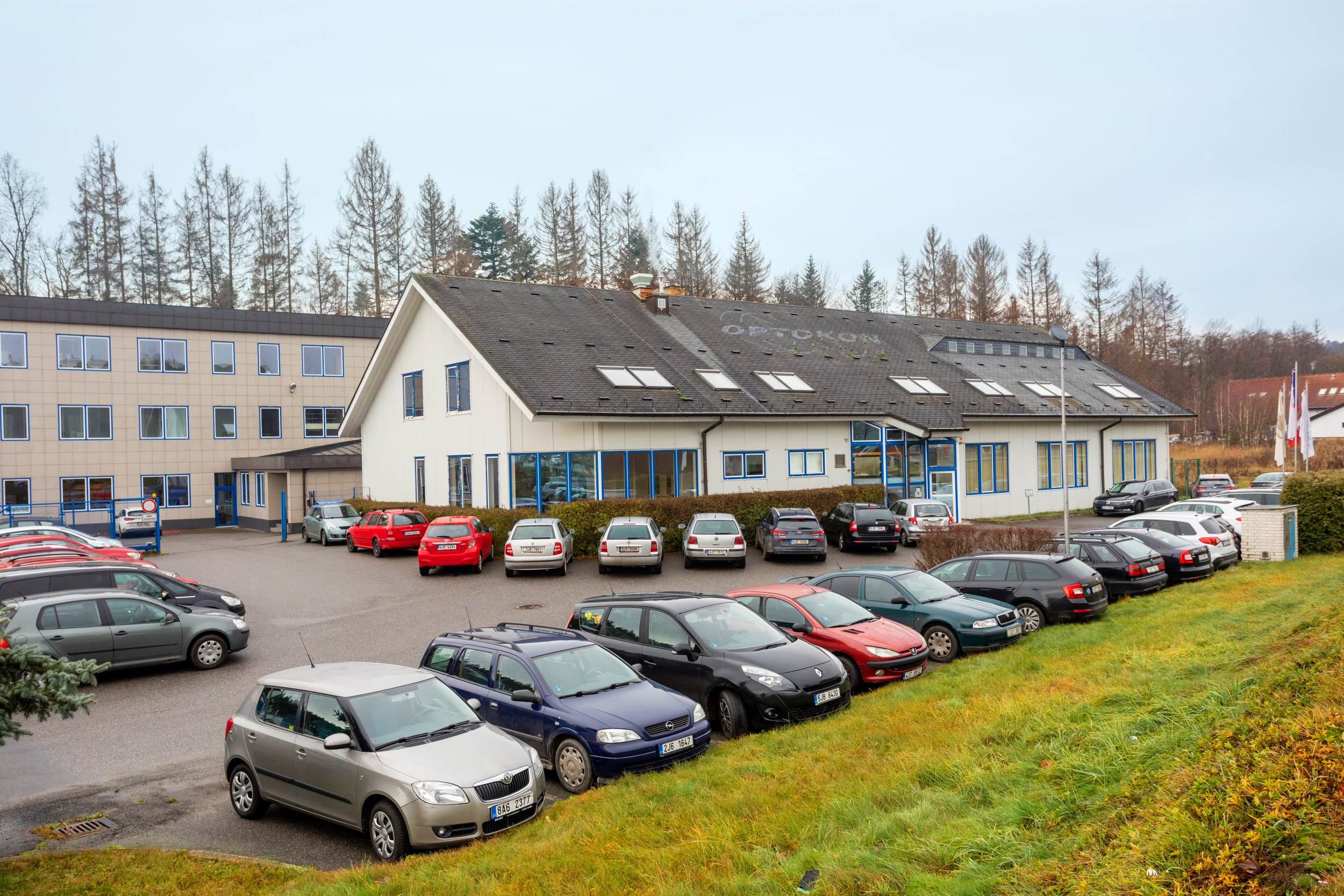 Our success story is simple: satisfy customer needs with quality products delivered on time, every time at a fair price, and with world-class service. OPTOKON is committed to building long-term relationships with our customers. In support of this, we offer a wide range of services, including program support, product training, technical support, and installation assistance.
Six production units using the most modern technologies combined with strong technical expertise create the OPTOKON product portfolio.
The company's main production units:
Optical passive components and connecting cords (patch cords);
Optical distribution panels;
Active network and telecommunications equipment;
Optical infrastructure maintenance and testing equipment;
Equipment and components for the military-industrial complex and enterprises with increased requirements for the technical characteristics of the equipment in use;
Calibration and measurement laboratory.
Fiber optic cable production - OPTOKON Cable
OPTOKON Group
The operational management structure of the OPTOKON Group is based on a matrix organization consisting of six production units that use state-of-the-art technology and strong technical expertise to create the OPTOKON product portfolio. This is coupled with OPTOKON's regionally managed facilities, which consist of company branches and retail outlets, providing an active global distribution network to meet customer demand.
Our global customer base trusts OPTOKON products, and for over 30 years we have designed and manufactured each product to deliver exactly what was promised; responding quickly with flexibility and efficiency every time. Customers who choose OPTOKON work closely with our team of dedicated professionals who are happy to help at every stage of the process. Their knowledge and experience will help you find the right solution.
OPTOKON Jihlava is the parent company of the so-called "OPTOKON GROUP", an extensive distribution network consisting of branches and representative offices of OPTOKON. OPTOKON branches: Czech Republic (OptoNet), Czech Republic (OPTOKON Kable), Turkey (OPTOKON Elektronik), Slovenia, Poland, Ukraine, Saudi Arabia, Malaysia, Latvia and OPTOKON representative office: Serbia, Bulgaria, Egypt, Oman.
By strategically investing in businesses around the world, OPTOKON GROUP has become one of the leading suppliers of passive fiber optic components and equipment for data networks. OPTOKON cooperates only with the best companies in creating a technical alliance with the sole purpose of providing customers with unsurpassed product quality and innovation. Thanks to an extensive network of offices and distributors, OPTOKON is well positioned to serve the needs of our customers around the world.
Become an OPTOKON Partner
We are always pleased to work with new potential partners and distributors of OPTOKON products. Successful distributors can always count on favorable commercial terms, high remuneration and constant support from OPTOKON group of companies.
For cooperation with OPTOKON, please contact us by e-mail: info@optokon.es
---
Contact information of the company OPTOKON Spain
Address: st. Clot de Mingot 8A, 1D, 03590, Altea, Spain
Telephone number: +34 (672) 34-30-58